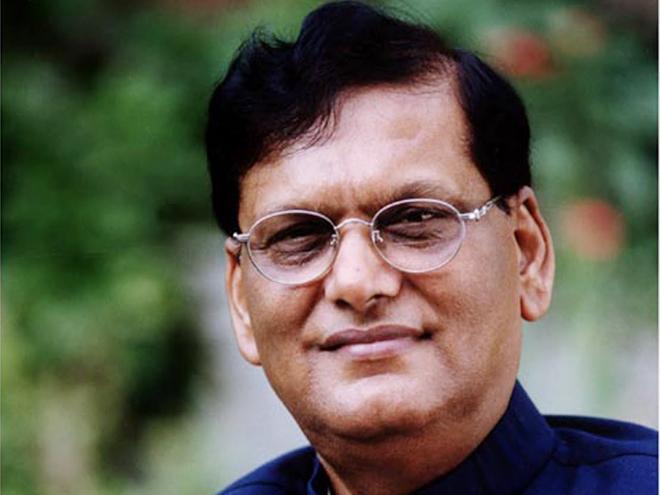 1. Geetha Johri becomes Gujarat's first woman DGP
(i) Geetha Johri, a 1982-batch IPS officer, has been appointed as Gujarat's first woman Director General of Police.
(ii) Her promotion comes in the wake of state DGP PC Thakur being transferred to the Centre as the Director General of Civil Defence and Home Guards on deputation.
(iii) Johri attained prominence in early 1992 after she arrested Ahmedabad underworld gunman Sharif Khan. Later, she carried out a detailed investigation which resulted in the arrest of 13 policemen, including DG Vanzara, in the Sohrabuddin Sheikh fake encounter case.
(iv) She was part of the Supreme Court-appointed Special Investigation Team (SIT) under former CBI Chief RK Raghavan, which investigated into the 10 most heinous cases of the infamous 2002 riots.
(v) Earlier, she was posted as the MD of the Gujarat State Police Housing Corporation in Gandhinagar.
2. Delhi placed 44th among world's 50 'future-ready cities'
(i) As per a report by IT giant Dell, Delhi has been ranked 44th among 50 other cities in terms of how ready it is to tackle the future in an ever-changing world.
(ii) The report titled 'Future-Ready Economies Model', places San Jose in the first position followed by San Francisco.
(iii) The report ranked metros based on three parameters: human capital, infrastructure and commerce. These are aspects that help people and organisations to achieve enhanced connectivity, economic performance and the ability to attract talent.
3. New York Mayor declares April 14 as Bindeshwar Pathak Day
(i) In recognition of Indian activist Bindeshwar Pathak's contribution to improve people's health and hygiene, New York Mayor Bill de Blasio declared this year's April 14th as Bindeshwar Pathak Day.
(ii) He was honoured for advocating human rights in India and developing novel and eco-friendly sanitation technologies. He is the founder of Sulabh International, an Indian social outfit that works to improve sanitation across the country.
(iii) Earlier this week, the 73-year-old Pathak was also conferred with the New York Global Leaders Dialogue Humanitarian Award.
(iv) Sulabh, which comprises nearly 50,000 people, has constructed around 1.3 million household toilets and 54 million government toilets based on an inventive design. Besides, the organisation is spearheading a movement to stop manual cleaning of human waste.
4. Mahesh Iyer named COO of Thomas Cook
(i) Thomas Cook has promoted Foreign Exchange Division head Mahesh Iyer to the post of Chief Operating Officer (COO). Iyer will steer the firm's day-to-day business management.
(ii) In addition, Iyer will also be in charge of managing the visa and foreign exchange business in India, Sri Lanka and Mauritius.
5. Apollo Hospitals ties up with Google Health Card in India
(i) Apollo Hospitals has forged a tie-up with Google to provide information on health as part of its launch of the Health Card in India.
(ii) Health Card, launched in the US in 2015, provides basic information (prevalence, symptoms and diagnosis) about an ailment in a simple, de-jargoned manner on the Google search engine.
(iii) Apollo Hospitals JMD Sangita Reddy said that Apollo had collated abundant information on 400 diseases, including malaria and dengue, which would show up once the keyword of the disease was keyed in.
(iv) It would also give information on whether the disease was contagious, or at what age it would usually affect a person, etc. The information is presented with high-quality illustrations.
6. Jharkhand CM launches Bhimrao Ambedkar Awas Yojana
(i) Jharkhand CM Raghubar Das has launched the Bhimrao Ambedkar Awas Yojana for the benefit of widows. The scheme was launched on the occasion of Dr Ambedkar's 125th birth anniversary.
(ii) The programme targets 11,000 houses in FY16-17 and Rs.80 crore has been earmarked in the budget for it.
(iii) A total of Rs.75,000 would be provided to build a house in hilly terrains and Rs.70,000 in plains. The amount would be directly credited to the beneficiaries' bank accounts in three instalments. In addition, the widows will also get pension.
7. Mali's renowned photographer Malick Sidibe passes away
(i) Malick Sadibe, award-winning Malian photographer, has passed away at the age of 80. He was known for his black and white portrait clicks of young Malians.
(ii) In 2007, Sidibe became the first African winner of the Golden Lion for lifetime achievement at the Venice Biennale.
(iii) According to critics his photos of Mali's post-colonial era helped the world see the West African country in a new light.
8. WADA rescinds accreditation of Moscow Laboratory
(i) The World Anti-Doping Agency (WADA) has revoked the accreditation of Moscow Anti-Doping Center in Russia due to non-compliance with International Standard for Laboratries (ISL) and other technical aspects.
WADA suspended the laboratory on November 10, 2015 after which it was prohibited from conducting WADA-related anti-doping activities.
(ii) The cancellation has been accepted by the laboratory and it cannot conduct tests of doping control samples of urine and blood.
9. EU approves sharing of air passenger data to combat terror
(i) In order to combat terror acts, the European Union has approved a joint system for Police and Justice Officials to obtain air passenger data on all flights to and from the EU. The decision was finalised with 461 votes in favour.
(ii) The new system will help security agencies to methodically collect and save data of air passengers travelling to, from and within the EU.
(iii) The creation of a European passenger name records (PNR) system, which comprises name, travel date, ticket details, travel agency details, payment mode, sea and baggage data, gained significance after the 2015 Paris terrorist attacks and the March 22 attacks in Brussels.
Source : http://www.pagalguy.com/articles/daily-current-affairs-april-16-saturday-42397757