By Wires English on November 11, 2015 at 1:19 AM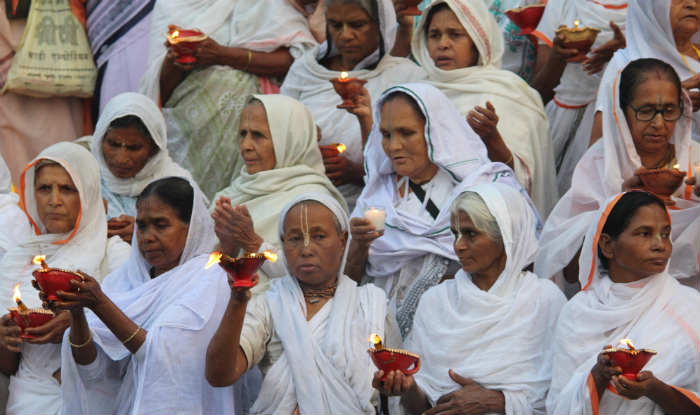 Lucknow, November 10: Defying age-old traditions, around 1,000 old-aged widows on Tuesday came together to participate in the two-day Diwali celebrations on the bank of Yamuna river and five widows ashrams in Vrindavan. These women turned out in a procession carrying earthen lamps and converged on the river banks at the KC ghat after decorating their ashrams, which have been tastefully decorated with rangoli and lights.
All the half a dozen ashrams, where Sulabh International provide assistance, have been spruced up as per the festival. "To bring a ray of happiness at their twilight years, we have come up with this unique idea to organise the festival of lights, especially for the widows," said Sulabh Movement founder Bindeshwar Pathak. It is for the third consecutive time that the event is being organised in a big way by the NGO, which has been organising Holi festival for widows.
Source : http://www.india.com/news/india/1000-old-aged-widows-celebrate-diwali-in-vrindavan-698510/